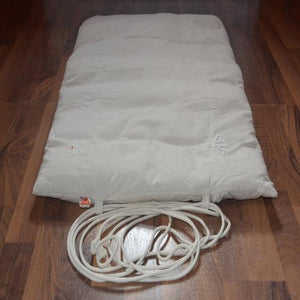 This deluxe organic cotton meditation mat is made from woven dharba grass, an auspicious material, celebrated for its unique properties known to be an important aid for yogis and sages during meditation throughout the ages.
The mat has a removable washable cover and measures 31.5" x 21.5"
These Isha Craft hand made meditation mats are produced using skilled and talented workers from the neighbouring villages near the Isha ashram in Tamil Nadu, South India. By purchasing an Isha Craft item, you help to ensure that these local workers have a means to earn a livelihood for themselves, and their families.